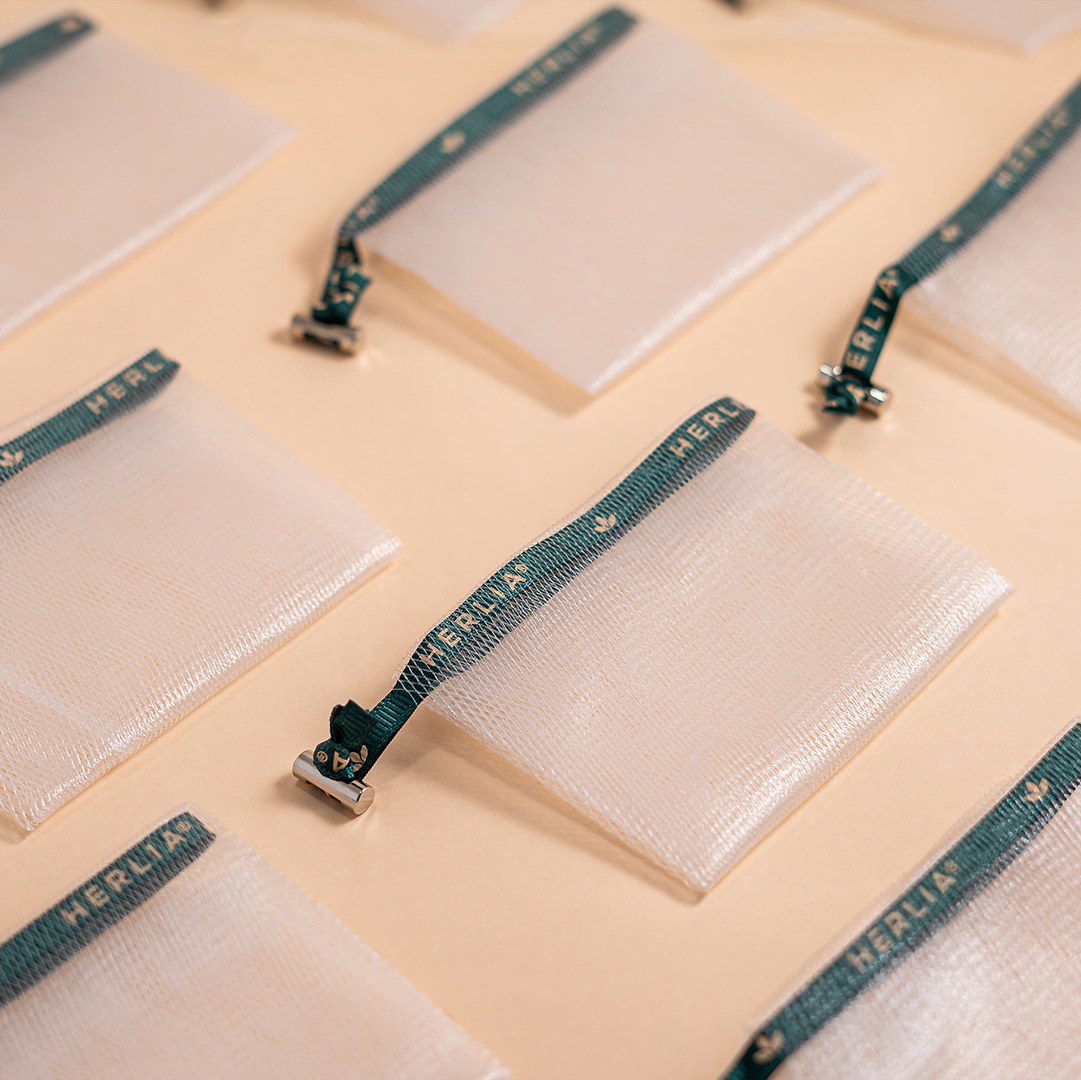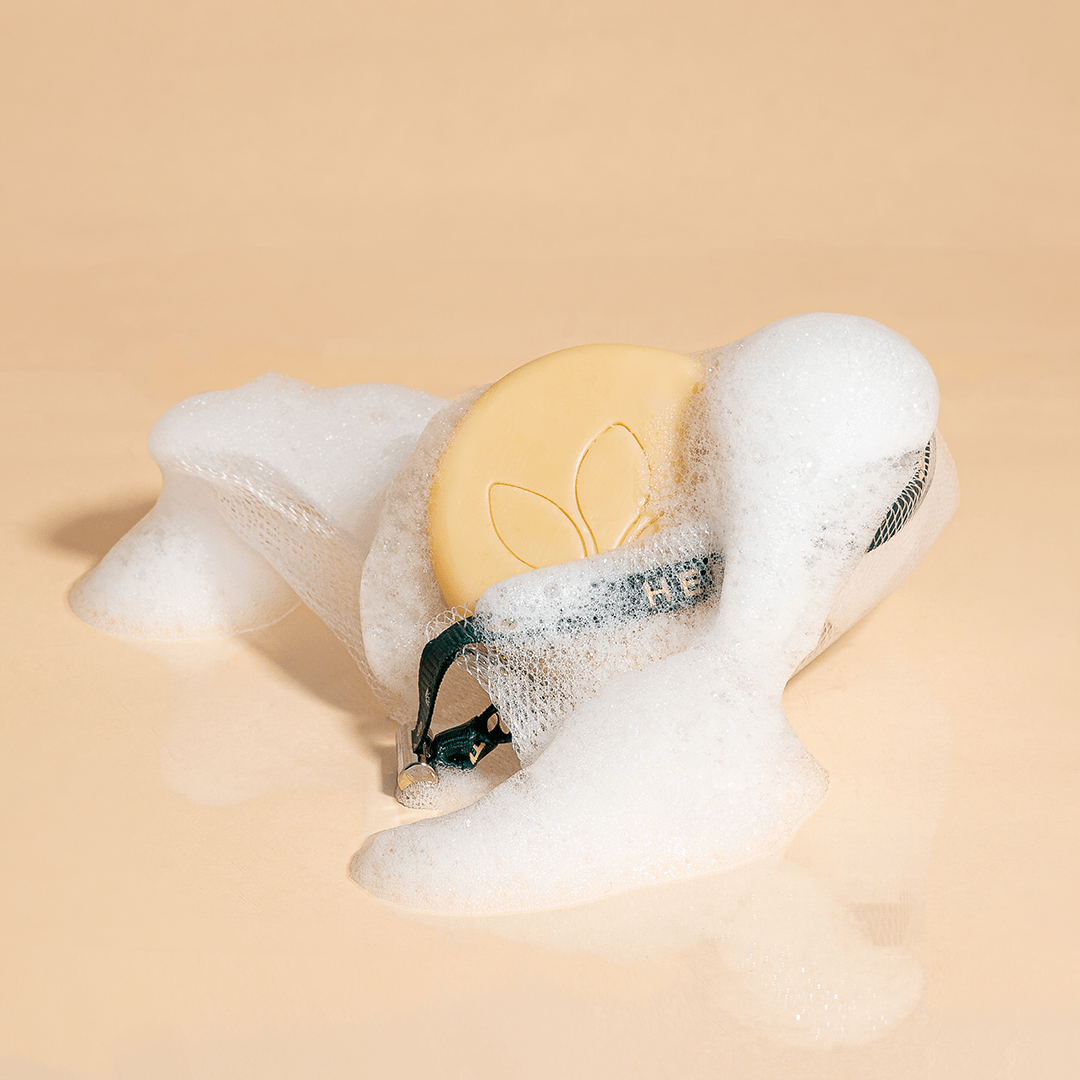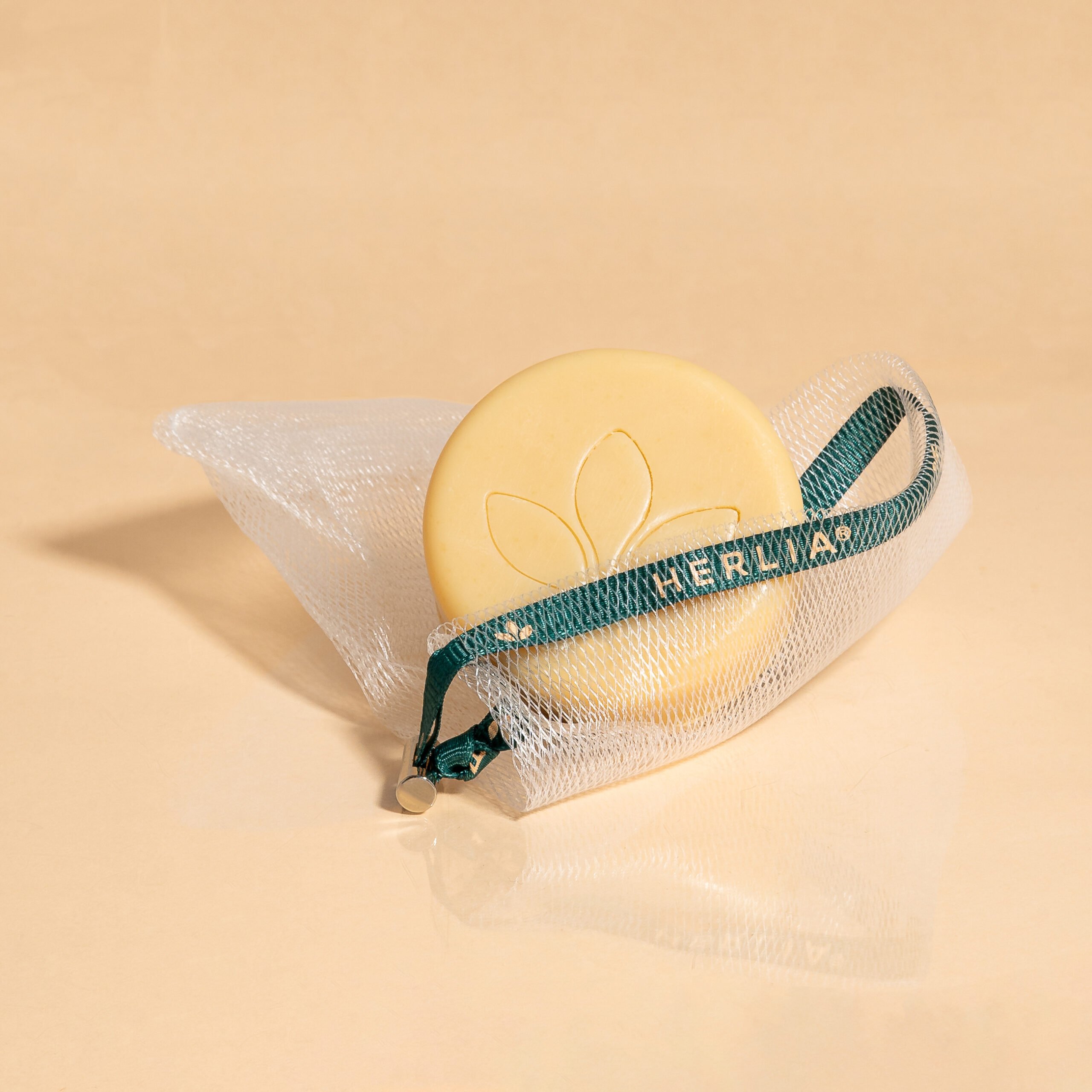 Herlia® Naturals Soap Net
Bringing you a whole new showering experience!
Our premium designated lightweight soap mesh bag works perfectly with Herlia® Naturals Ginger Soap and of course is totally stretchable to contain soaps of any size; It has a convenient drawstring to prevent the soap from slipping out and you can hang it after use. You will also never have to worry about your soap sitting in water, creating a gooey bar of soap or soap dish build up.
It produces a wonderfully rich, thick, cleansing lather & gentle exfoliating, scrubbing action for a deeper, more refreshing clean, which acts as a gentle exfoliator for your skin to bring skin renewal. The pouch holds your bar and creates an instant lather while gently exfoliating your skin.
You also never have to worry about not being able to use a bar of soap when it gets too small and breaks or losing any down the drain because you just stick any small, hard-to-use pieces of soap in the bag, to enjoy to the very last piece.
Producing and creating a wonderfully rich, thick, cleansing lather/foam with a simple rub
Gentle exfoliating & scrubbing action for a deeper and more refreshing clean skin
A great way to air and dry out your soaps so your soaps won't become mushy and can last longer
Saving the small bits of soaps that are hard to hold
Fits for any size of soap (very stretchable)
Your perfect travel soap bag to contain soaps on the go
Customer Reviews
No Reviews Yet